Case Studies- Architecture, Steel, MEP, Structural, Facade, Point Cloud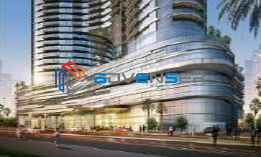 The Proposed Residential Development is comprised of 40 storey tower, which sits tall over a distinct 5 storey podium base (G+M+4 Podiums) which acts as the base for the tower.
This construction project involved a 150,000 sq. ft. residential and commercial building including 140 multi-family dwelling units with 15% MPDUs as well as 7,000 square feet of retail space..
West O'ahu Station Group project contained a set of stations. Detailed scope included modeling of Architectural, Structural and MEP services in LOD 300.
The Honda-Toyota facility project in Seattle covering an area of 480,000 sq. feet required Advenser to model, coordinate and use this model for all other future showrooms.
The scope of work for this hospital project was to model and coordinate the clinical buildings which have a total area of 500,000 sq. ft. Advenser delivered MEP models using AutoCAD..
In Google Kirkland campus, located in Washington, a new 2-storey office building was proposed to suit existing office building over one level of structured parking.
Advenser's scope of work in the Science Building project was modeling and coordination of MEP services including HVAC and plumbing over the total.
This project was executed with a Turnaround time of over 5 months with the intensity of work performed depending necessarily on the stage of project
200 Sydney St, located in Fort Washington Research Center is a 4-storey laboratory & office building. A major renovation work was planned in case of HVAC ducts.
Movenpick city hotel is an ongoing design-build project which started in October 2014 for which we are performing Procurement BIM services for which we have engaged 8 resources in an hourly billing business model.
This resort villas situated in Hawaii for which the client had a requirement for creation of BIM model with Level Of Detailing LOD 300 for six floors approximately covering 10 Lakhs sq. ft. including a main building and
Ivy Quad town house complex is located in South bend, US.  Ivy Quad town house complex is located in South bend, US. This Luxury town homes and flats were another milestone for Advenser.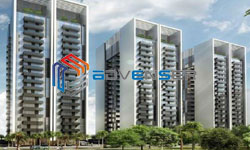 Montrose-1 & 2 was a residential and hotel apartment development by Deyaar PJSC. The project consists of three 20 storey towers. We made a BIM with LOD 300 specification for their coordination purposes.
LAF Pompano is a fitness club with 2 stories covering an area of 57000 sq.ft.The scope of work required Advenser to model steel elements (structural steel, precast panel connections and misc. steel) using Tekla
The high school project involved structures that comprised of heavy loped truss members, auditorium, catwalk structure, gymnasium, class rooms, parking garage and eight stair towers.
Bestuurskantoor Aruba is an elliptical shaped Residential cum commercial complex located in Aruba, Netherlands comprising of External & Internal curtain walls, ACP cladding, Balustrades, Canopies, Doors & windows.
ITCC-17 parcel construction project involves 31,150 sq. ft. of Aluminium composite panel cladding,51,100 sq. ft. of curtain wall (curved, slanting and straight type). Total detailing estimate was 1500 Hours.
This Medical complex building had G+8 floors medical complex with Façade elements such as Curtain walls, Windows, Doors and ACP cladding. It had two Phases PH7 & PH8 with the same area.
Our Scope for this Apartment project in Australia was to model & detail 176 wall panels in TEKLA structures. It is a High rise building with RCC, have façade covered with Precast wall panels 175mm thick.
This project had a Factory & warehouse building with steel structure having façade covered with precast wall panels 200mm thick. Advenser's scope was to model & detail 267 wall panels in TEKLA structures.
2200 Mistletoe Ave was a point cloud conversion project involving As-built modeling services from Advenser Engineering. An hourly billing business model was adopted to execute the project.
This multi-storied residential building was long and narrow in structure and had 3 levels. Situated in the USA, the project had a requirement for creation of As built IM model
Perth police station was an existing building whereas Advenser had to deal with the As-built BIM from the given point cloud and the real images of the buildings.