MEP refers to the mechanical, electrical and plumbing systems that are being implemented in a wide range of residential, commercial and industrial buildings. Every building structure mandatorily requires mechanical, electrical & plumbing systems for the overall functioning as to acquire sustainability. MEP drafting services enable the creation of detailed coordination drawings of various systems thereby providing an effective synchronization between all the individual building designs.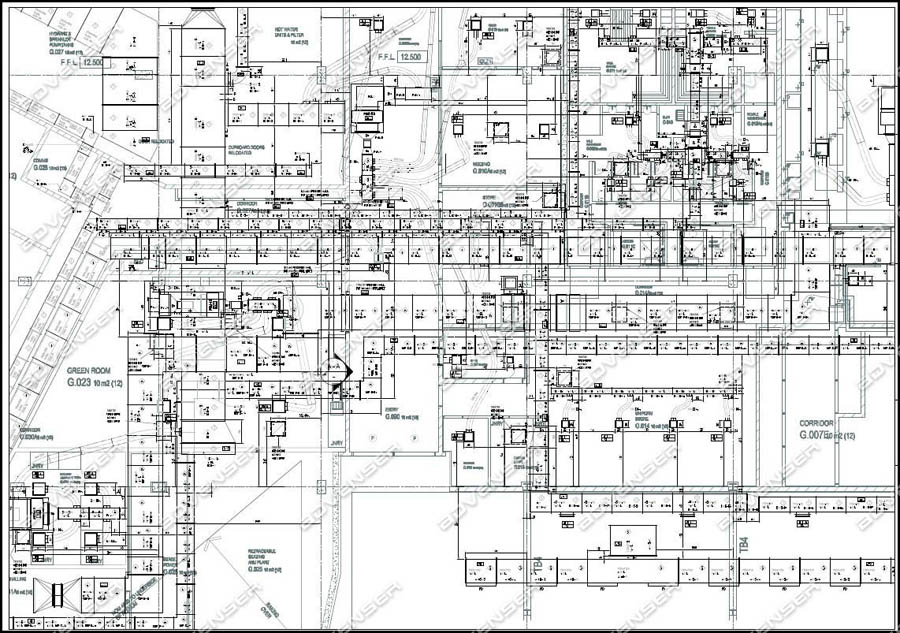 Advenser provides MEP 2D Drafting Services and MEP CAD Drawings for various engineering sectors. We offer high precision services at an affordable cost. We have a specialized MEP drafting team with experts from Mechanical & Electrical domains. Our skilled engineering team caters MEP 2D Drafting Services to engineers, retailers, home-builders, architects and general contractors. Our teams are trained to work from our office premises to match the standards and quality expected by the customer.
Mechanical Services:
We have highly qualified & experienced professionals specialized in Mechanical 2D Drafting and Shop/Fabrication Drawings Services. We provide high precision mechanical drafting services to our clients at a very affordable rate.
Heating and cooling systems layout
Fire protection systems layout
Electrical Services:
We provide professional 2D Electrical Cable layouts, Wiring Diagrams, Electrical Lighting & Electrical Power Drawings.
Electrical riser diagrams
Electrical wiring and cable drawing
Electrical panel diagrams
Electrical distribution layouts
Plumbing Services:
We are experts in providing plumbing drafting service, water supply & distribution plans, drainage plans, HVAC duct & HVAC pipe modeling.
Domestic water systems layout
Drainage water piping layout
Natural gas piping systems layout
Water distribution plans and diagrams
We ensure that the MEP/HVAC drawings are delivered as per the industry standards and appropriate formats & layouts as required by the client. We have a skilled and specialized MEP drafting team headed by a senior project manager and experienced draftsmen to provide innovative and highly professional MEP/HVAC drafting services to all kinds of industrial, commercial and residential industries. We work in close contact with the client's engineering team to ensure the client receives professional drawings with 100% accuracy. Inputs may be in the form of Architectural Plans. Markups showing HVAC ductworks, piping, electrical fixtures, Specific notes, revisions, conduit, demolitions, civil changes or any design modifications may be furnished in any format.