BIM FOR FACILITY MANAGEMENT
BIM FOR FACILITY MANAGEMENT
With a team of over 256 BIM engineers, we offer BIM for Facility Management services to clients who wish to create, utilize & manage the information throughout the building lifecycle. Our Facility Management services are focused on providing a complete range of services that can facilitate our clients in doing business.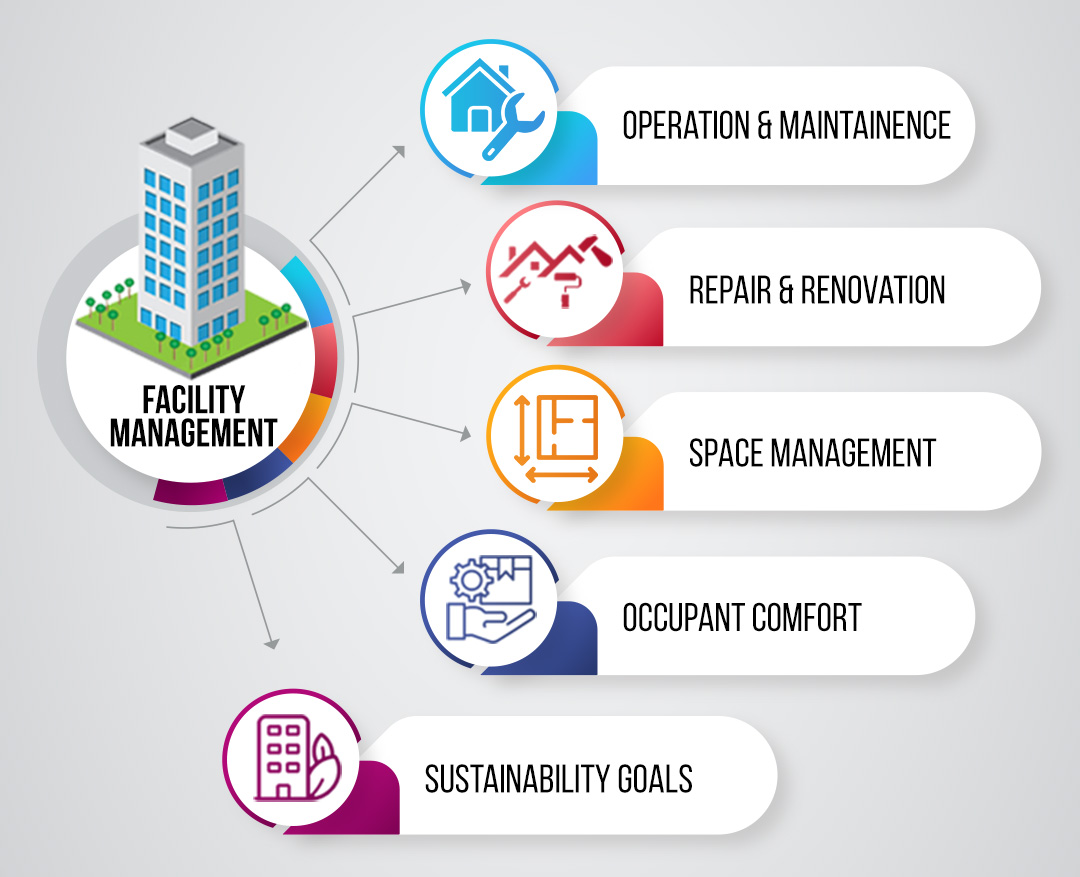 Advenser follows COBie (Construction of Building Information Exchange) process for managing our FM data. Our FM model will incorporate the information like make, cost, warranty, contact records and required product specifications.
Our Services
Over the 15 years of working in cohesion with the AEC industry, we have realized that incorporating BIM for facility management in construction projects can significantly aid the stakeholders involved in a project. As a Facility Management service provider, all our services are focused on helping the stakeholders improve the performance of buildings, saving time & money in running and maintaining a building throughout the building lifecycle.
We offer facility management services to our clients with a focus on providing a complete range of services that can facilitate our clients in doing business. Customer satisfaction is given predominant consideration, we at Advenser understands what our client wants from the building and facilities around them and ensures that our team delivers the client's requirements.
Facility management is often used synonymously with 6D BIM, an acronym for 6D Building Information Modeling and a term widely used in the Construction industry. Using our 6D model, the owner can enjoy the advantages of the BIM which do not end with the completion of construction. With the BIM model, activities and calculations for Routine Maintenance, Energy Efficiency, Space Management, Remodel and Renovation and Life Cycle Management are all made much more simplified and time-saving.
Benefits of Facility Management