Building Information Modeling (BIM)
CAD and BIM services to Architectural, Mechanical, Structural, MEP, Facade industries for Architects, Engineers, Builders, General Contractors
Building Information Modeling (BIM) Services
Building Information Modeling (BIM) for Architectural, Structural and MEP trades is one of our core services.  We help all the stakeholders involved in a project's lifecycle such as architects, construction companies, general & specialty contractors and facility managers deliver successful projects in spite of their limited budgets, shortage of qualified manpower and tight schedules.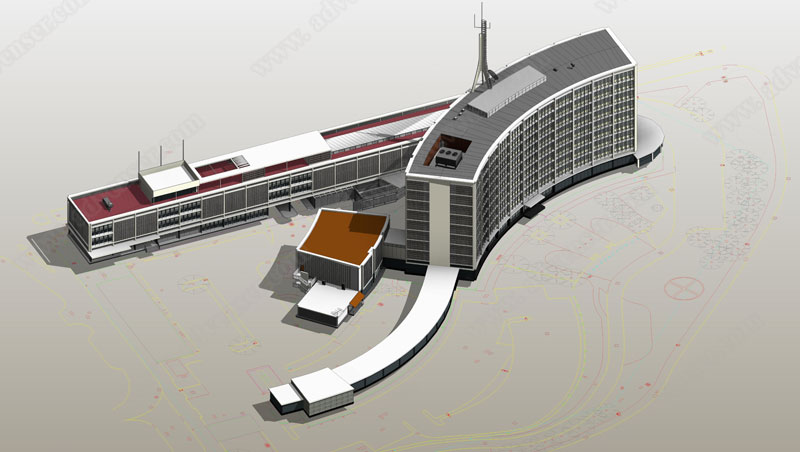 From conception through construction to demolition, Advenser provides collaborative BIM solutions to all professionals involved in a project from the design team ranging from architects, landscape architects, civil & structural design consultants, engineers to the general contractor and subcontractors and then on to the owner/building managers. At each stage of the project, we add discipline-specific data to the centrally shared model thereby delivering an Integrated BIM project.  The BIM modelers at Advenser are internationally trained in projects from Australia, Europe, the Middle East and North America and possess a deep understanding of technology and construction standards followed in different countries.
We help generate a virtual model of a building enabling sub-contractors from every trade visualize the building prior to its actual physical construction. This, in turn, will help them reduce uncertainty, predict risks, improve safety and analyze potential impacts in advance even before beginning construction. Opportunities for off-site pre-fabrication and pre-assembly of components and structures are improved considerably which means those need to be delivered on-site only just in time rather than stockpiled from the beginning. Consequently, wastage is minimized and the cost is reduced considerably.
3D Modeling of each trade is done and are coordinated to detect clashes.  These points of intersection between two or more services are highlighted and then resolved by our skilled resources thereby generating a coordinated and integrated BIM model. Shop drawings, fabrication drawings and spool drawings for each trade are extracted and handed over to the corresponding subcontractor or fabricator. Bill of quantity and material type can also be easily extracted from the BM model.
Our BIM teams easily handle all the Levels of Development (LOD, also known as Level of Detailing) of BIM that are involved at different stages of a project lifecycle during its design and construction process. Each LOD level represents progressively increasing the complexity of a 3D model that enables the AEC professionals to specify and refer to the extent of details that are to be embedded in it.
Conceptual Design
Design Development
Construction Documentation
Presentation, Bidding
Construction
As-Built Modeling

LOD 100 BIM

LOD 200 BIM

LOD 200/ 300 BIM

LOD 300 BIM

LOD 400 BIM

LOD 500 BIM

Architects, Designers

1. Mass modeling

2. Conceptual modeling

3. Volumetric modeling

Architects, Designers

1. Design development

2. Energy calculation modeling

3. Generic modeling

Architects, Engineers, Designers

1. Construction documents

2. LOD 300 BIM

3. Parametric library creation

General/ MEP Contractors

1. Presentation modeling

2. Site modeling

3. Underground modeling

Fabricators, General/ Subcontractors

1. LOD 300/400 BIM

2. Architectural shop drawings

3. Procurement schedules

Owners, Facility Managers

1 .LOD 500 BIM

2. As Built modeling

3. Point cloud modeling