Integrated BIM Case study
Imperial Avenue – Residential & Commercial Tower
Project information

Building Type
Residential & Commercial
Location
Dubai, UAE
Total Area
13,40,000 Sq Ft
Inputs
BIM design drawings
Deliverables
BIM shop drawings, 4D, 5D & 6D
Software
Revit 2016
Services
Architectural, Structural & MEP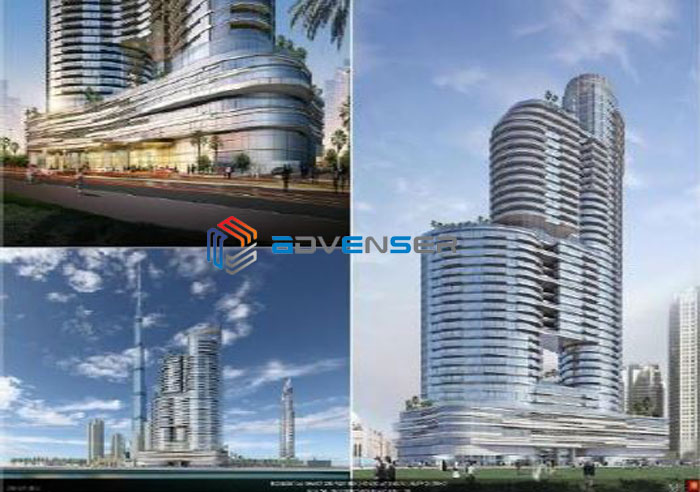 Business model adopted
Hourly basis business model was used for this project involving modeling, coordination and shop drawing creation, 4D, 5D and 6D.
The Proposed Residential Development is comprised of 40 story tower, which sits tall over a distinct 5 story podium base (G+M+4 Podiums) which acts as the base for the tower. The health club level houses the swimming pool, gymnasium, landscaped gardens with an exclusive jogging track and health & leisure facilities. The parking, inclusive of visitors parking, is distributed throughout the mezzanine and 4 podium levels for the residents benefit.
Our scope of work in the project was 3D, 4D, 5D and 6D stages. BIM Modeling was accomplished using Revit whereas co-ordination and clash detection were carried out using Navisworks Manage as well as Revit. Inputs received for the project included design drawings in CAD. 3D models for all elements were developed from the design drawings for coordination which was then coordinated with the Architectural and structural 3D model. Conflicting spatial data in the model that could not be resolved by the team was notified to the client through written RFI highlighting the location of the conflict. The Issues were tracked using the Issue tracker. Our BIM coordinator at client's site conducted weekly coordination meetings; issues were discussed and solved. The coordinated set of MEP fabrication drawings along with BOQ were submitted to the client as final deliverables. The same BIM model will be used for Facility Management purpose.